A Virtual Store
bookcrypt@comcast.net




PULPS FROM THE CRYPT!
Science Fiction, Fantasy, Horror, Mystery, Detective, and Adventure Pulps and Magazines scanned daily.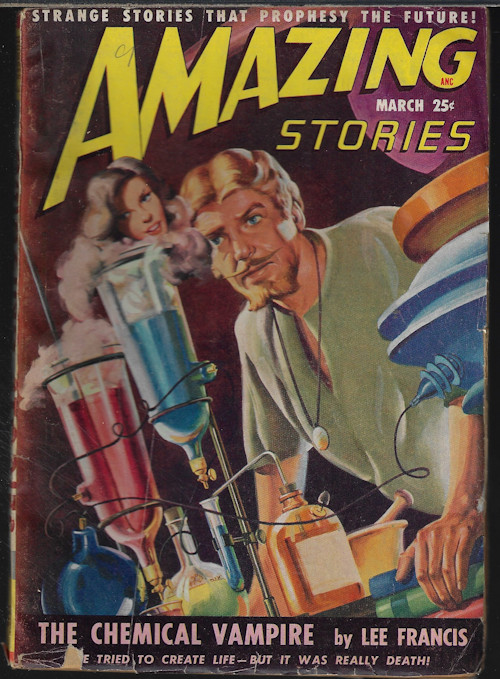 DAILY SCAN for 8/21/2017:
DOC SAVAGE May 1943 - Street & Smith; Vol. XXI, No. 3. [Edited by John Manovic.] Cover art by Emery Clarke for "The Talking Devil" (novel) by Kenneth Robeson. Includes "Terror to the North" (novelette; Bill Barnes) by George L. Eaton; "Periscopes Up" (novelette; The Skipper) by Wallace Brooker; "The Checkmate Murder" by Stanley C. Vickers; "Crisis in Pescado" by Norman A. Daniels; "The Old Man and the Tin Goose" by Reese Wade. Features: "North African Oddities" by Lester Dent; "Physical Fitness"; "Letters from Readers"; "Editor's Page". Illustrated by Orban, Newt Alfred, F. Kramer, Farren, and others.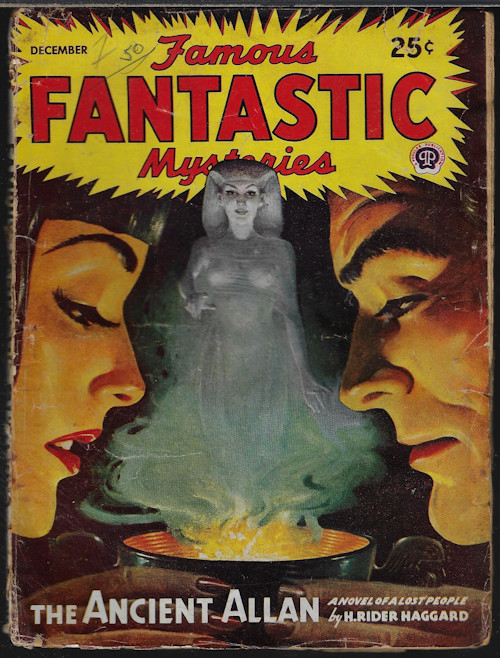 PREVIOUS SCAN
BLUE BOOK Jan. 1935 - McCall; Vol. 60, No. 3. Edited by Donald Kennicott. Cover art by Henry Soulen for "Swords of Mars" (serial - pt. 3 of 6) by Edgar Rice Burroughs. Includes "Bengal Rebellion" by Talbot Mundy; "The Cowboy Shepard" by Henry Herbert Knibbs; "Midnight" by Reg Dinsmore; "The Dark Horizon" by Leland Jamieson; "Away from It All!" by Beatrice Grimshaw; "The Big Bad Wolf" by Arthur K. Akers; "Death by Accident" by Francis Cockrell; "Who's Boss Now!" by Robert Winchester; "Vanished Gold" (novelette) by Richard Howells Watkins; "Greater Love Hath No Man" by B. M. Stewart; "Rocket Dead Ahead, Sir!" by Roland Barker; "The Pigtail of Kem Sing" by Elizabeth marlowe; "The Mascot" by Col. George Rodney; "The Bandit Raid" by Arthur Clark. Illustrated by John Richard Flanagan, Monte Crews, Robert Fink, L. R. Gustavson, Alexander de Leslie, George Avison, Paul Orban, Edward Ryan, and others.