A Virtual Store
bookcrypt@comcast.net




PULPS FROM THE CRYPT!
Science Fiction, Fantasy, Horror, Mystery, Detective, and Adventure Pulps and Magazines scanned daily.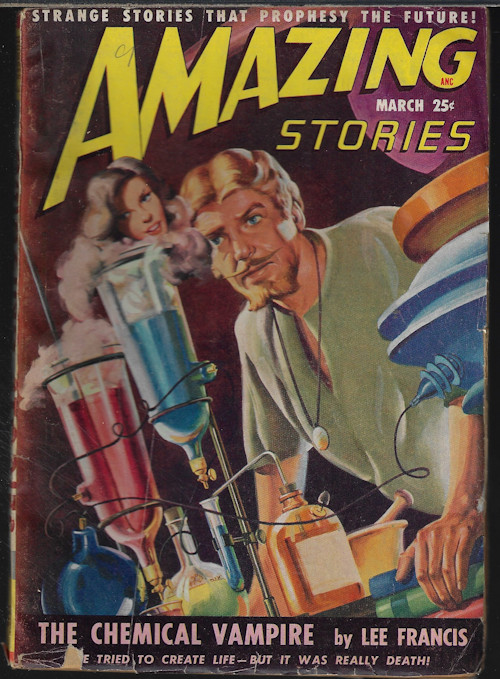 DAILY SCAN for 6/28/2017:
SCIENCE FICTION PLUS Mar. 1953 - Ziff-Gernsback Publications; Vol. 1, No. 1. Bedsheet-sized. Edited by Hugo Gernsbackand Sam Moskowitz. Front cover art by Schomburg; rear by Frank R. Paul & Tina. Includes "Exploration of Mars" (novelette) by Hugo Gernsback; "The Biological Revolt" (novelette) by Philip Jose Farmer; "The Other Side of Zero" (novelette) by Dr. Donald M. Menzel; "The Time Cylinder" by Eando Binder"; Utopia" by John Gault Campbell. Article: "The Cosmatomic Flyer" ("The Story Behind the Cover") by Greno Gashbuck [Hugo Gernsback]. Articles: "Rapid Wonder Plants" by Dr. Gustav Albrecht; "The Evolution of the Space Ship" by Lelie R. Shepherd, Ph.D. & A. V. Cleaver, F.R.Ae.S. Illustrated by Frank R. Paul, Charles Hornstein, Tom O'Reilly, Paul Cooper, Muneef Alwan, & Martin Kollman.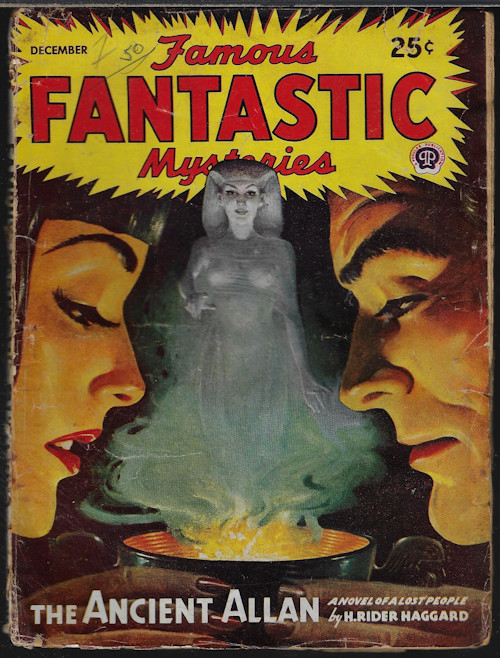 PREVIOUS SCAN
AMAZING STORIES Jan. 1941 - Ziff-Davis; Vol. 15, No. 1. Pulp magazine. Edited by Raymond Palmer. Cover art by J. Allen St. John for "John Carter and the Giant of Mars" (novel) by [John Coleman Burroughs writing as] Edgar Rice Burroughs; "A City on Venus" by Henry Gade (house pseud.) for Frank R. Paul's rear cover illustration. Includes "The Invisible Wheel of Death" (novelet) by Don Wilcox; "Mystery Moon" by (novelet) Edmond Hamilton; "The Armageddon of Johann Schmidt" by Arthur T. Harris; "Hammer of the Gods" by John York Cabot [David Wright O'Brien]; "Skidmore's Strange Experiment" by David Wright O'Brien. Features: "The Observatory"; "Scientific Mysteries"; "Meet the Author: Don Wilcox"; "Questions & Answers"; "Science Quiz"; "Discussions"; "Correspondence Corner". Illustrated by J. Allen St. John, Julian S. Krupa, Robert Fuqua, Jay Jackson, Joseph Sewell, and Dick Shaw.