A Virtual Store
bookcrypt@comcast.net




PULPS FROM THE CRYPT!
Science Fiction, Fantasy, Horror, Mystery, Detective, and Adventure Pulps and Magazines scanned daily.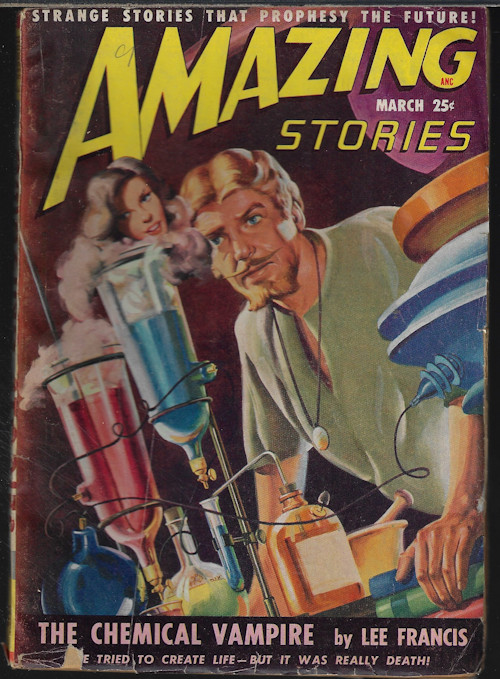 DAILY SCAN for 12/16-17/2017:
JUNGLE Stories Summer 1940 - Glen-Kel; Vol. 1, No. 6. Pulp magazine. Edited by Malcolm Reiss. Cover art by Gross for "Ki-Gor and the Cannibal Kingdom" (novel) by John Peter Drummond. Includes "Jungle Slave" (novelet) by Bill Cook; "Queen of the Congo Spearman" (novelet) by Armand Brigaud; "The Mountain of the Golden Mummies" (novelet) Stanley Foster; "Elephant Law" by Paul Annixter; "Cobra Death" by Major E. L. Dwyer; "Code of the Bush" by Hal White. Illustrated by Savitts, Donald Lynch, Rudolph Belarski, and others.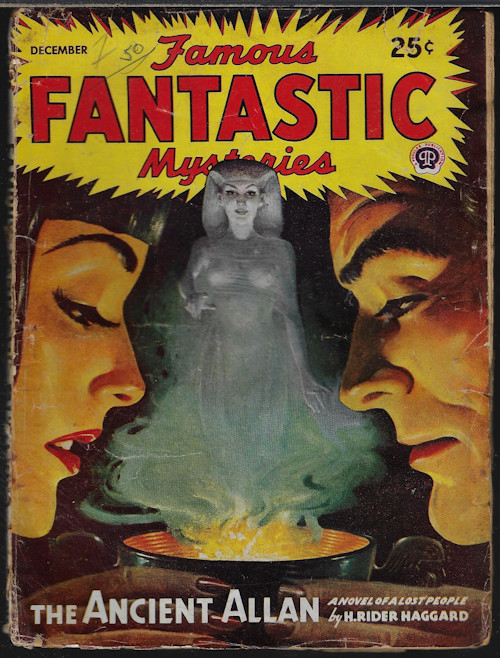 PREVIOUS SCAN
STARTLING Stories Sept. 1941 - Better Publications; Vol. 6, No. 2. Pulp magazine. [Edited by Oscar J. Friend.] Cover art by Rudolph Belarski for "The Bottom of the World" (novel) by John Coleman & Hulbert Burroughs. Includes "Prisoners in Flatland" by Frank Belknap Long; "Death from the Stars" ('Scientifiction Hall of Fame' reprint) by A. Rowley Hilliard; "No Heroes Wanted" by Robert Moore Williams. Features: "Thrills in Science"; "Science Question Box"; "The Ether Vibrates"; "Scientific Crossword Puzzle"; "Review of Science Fiction Fan Publications." Illustrated by John Coleman Burroughs, Kollicker, and Marchioni. Letters from Milton Lesser and others.