A Virtual Store
bookcrypt@comcast.net




PULPS FROM THE CRYPT!
Science Fiction, Fantasy, Horror, Mystery, Detective, and Adventure Pulps and Magazines scanned daily.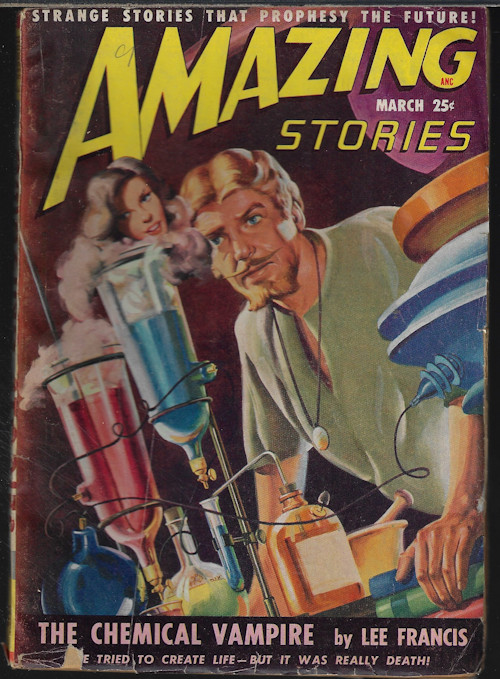 DAILY SCAN for 10/19/2017:
ASTOUNDING Stories May 1931 - Clayton; Vol. VI, No. 2. Pulp magazine. Edited by Harry Bates. Classic BEM cover art by H. W. Wesso for "Dark Moon" (novelette) by Charles W. Diffin. Includes "When Caverns Yawned" by Captain S. P. Meek; "The Exile of Time" (pt. 2 of 4) by Ray Cummings; "When The Moon Turned Green" by Hal K. Wells; "The Death-Cloud" by Nat Schachner & Arthur L. Zagat. Illustrated by Wesso.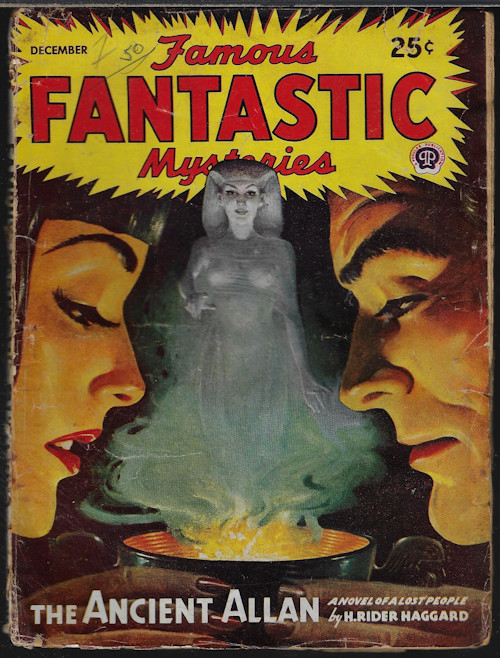 PREVIOUS SCAN
G-8 AND HIS BATTLE ACES Aug. 1939 - Popular; Vol. 18, no. 3. Cover is uncredited for "The Patrol of the Iron Scourge" (novel) by Robert J. Hogan. Includes "Napoleon Was a Piker" (A Greaseball Joe Story); "The Falcon Flies to Glory"; "Feud of the Angels"; "G-8 Speaks." Illustrations by John Fleming Gould.