A Virtual Store
bookcrypt@comcast.net




PULPS FROM THE CRYPT!
Science Fiction, Fantasy, Horror, Mystery, Detective, and Adventure Pulps and Magazines scanned daily.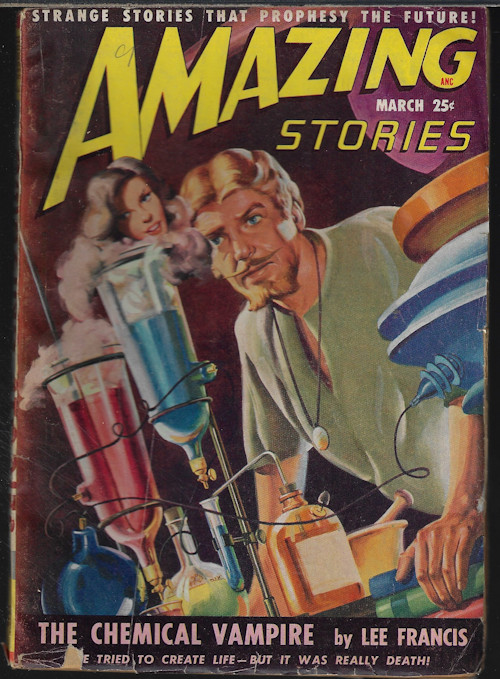 DAILY SCAN for 4/21-22/18:
WILD WEST Weekly May 5, 1934 - Street & SMith; Vol. 84, No.4. Pulp magazine. Cover art art by W. H. Hinton for "The Murder Corral" (novelette) by Philip F. Deere. Includes "The Hoss-thief Brand" (novelette) by Cleve Endicott; "The End of Terror Trail" (novelette) by Walker Thompkins; "Man Trap on Thunder Creek" by J. Allan Dunn; "Death at Black Gorge" by Stephen Payne; "Gun-slingin' Galoots" by Allan R. Bosworth; "Vigilante Bait" by Kent Bennett. Brief Fact Stories: "Kit Carson's Return"; "Pawnee Indian Warfare"; "Mule Medicine". Departments: "Fiddlin' Joe's Song Corral"; "Western Pen Pals"; "The Wrangler's Corner". Illustrated by Scott and others.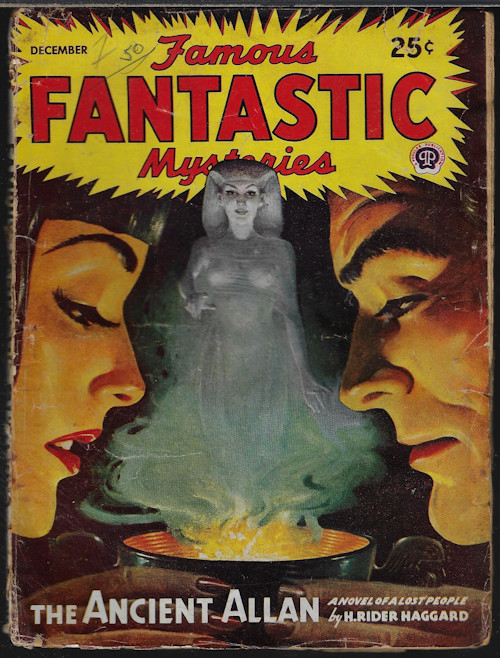 PREVIOUS SCAN
SCIENCE FICTION QUARTERLY May 1957 - Columbia; Vol. 5, No. 1. Edited by Robert A. W. Lowndes. Cover art by Emsh for "Quick Freeze" by Robert Silverberg. Includes "Name Your Tiger" (novelet) by Milton Lesser; "Cardsharp" by Donald Franson; "Let's Have Fun" by L. Sprague de Camp; "All Around a Pig's Tail" by Winston K. Marks; "Second Chance" by Irving Cox, Jr.; "The Stunning Science Fiction Caper" by Gerald Macdow; "The Author's Ordeal (A Parody)" by Isaac Asimov. Departments: "Readin' and Writhin'" by Jay Tyler; "Inside Science Fiction" by Bob Madle; "How's That Agin?" (editorial) by Robert W. Lowndes; "It Says Here" (letters). Letters from Jim Harmon and others. Illustrated by Emsh, Freas.