A Virtual Store
bookcrypt@comcast.net




PULPS FROM THE CRYPT!
Science Fiction, Fantasy, Horror, Mystery, Detective, and Adventure Pulps and Magazines scanned daily.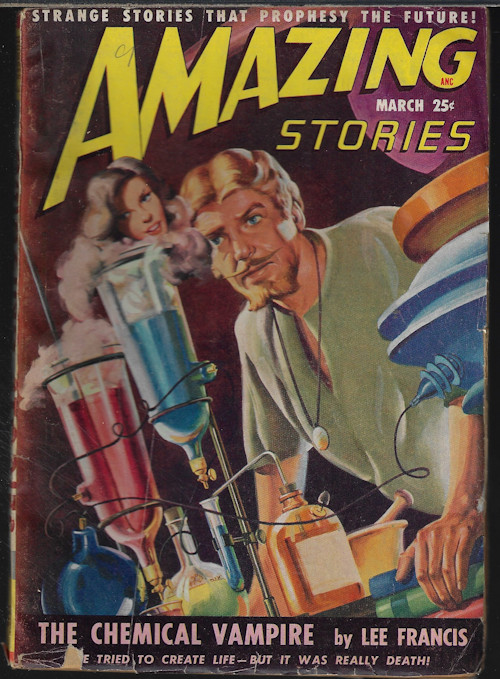 DAILY SCAN for 2/17-18/18:
SKY ACES Sept. 1939 - Magazine Publishers; Vol. 2, no. 2. Pulp magazine. Cover art is uncredited. Includes "Sky-Cannon Counterfeit" by Arch Whitehouse; "One Last Patrol" by Ralph Powers; "Killer from Nowhere" by Robert S. Fenton; "Aces Are Taboo!" (novelet) by J. D. Rogers, Jr.; "Vultures from Hell" by Herbert Franklin; "Dodo' Dilemma" by David C. Cooke; "Spad of Treachery" by Charles V. Kerr; "Forbidden Flight" by Jack Millan; "Date with the Devil" by William E. Poindexter; "Snapshot Snap" by F. E. Rechnitzer; "Riddle of the Raid" by Stewart Powell; "Bag O' Wind" by Ralph Tarbot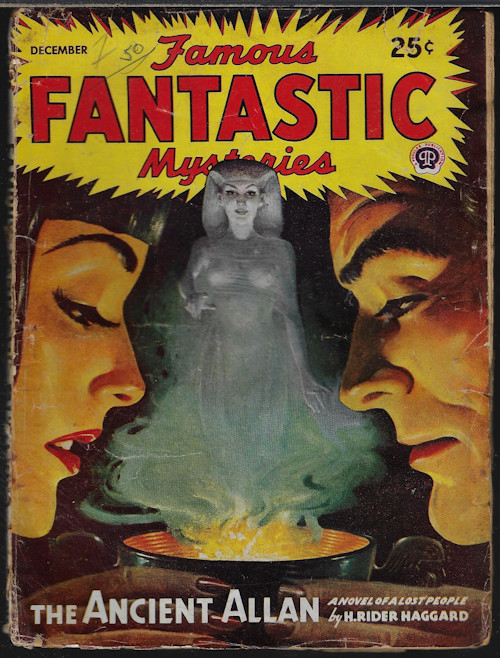 PREVIOUS SCAN
STARTLING Stories Jan. 1952 - Better Publications; Vol. 24, No. 3. Pulp magazine. Edited by Samuel Mines. Cover art by Bergey for "Journey to Barkut" (novel) by Murray Leinster. Includes "Lost Art" (novelet) by A. Bertram Chandler; "The Great Idea" by Raymond Z. Gallun; "The Wheel" by John Wyndham; "How Green Was My Martian" by Mack Reynolds. Features: "The Ether Vibrates" by The Editor; "Current Fan Publications" by Jerome Bixby; "The Day the Eath Stood Still" (movie review). Illustrated by Virgil Finlay, Pete Poulton, and Napoli. Letters from L. Sprague de Camp, Eugene DeWeese, and others.